A common headache among engineers—especially at small to mid-size companies—is finding the right way to safely and efficiently manage, share and view CAD models. At larger companies, PDM and/or PLM systems are often in place to control the file management process, but a staggering 60% of engineers don't have access to PDM/PLM systems. The end result can be a chaotic, often inefficient process that can lead to costly errors and a lot of wasted time and rework.
PDM and PLM systems offer file management tools but come with very high upfront and ongoing costs, often putting them beyond the budget reach of smaller companies. Many of these systems also take a long time to install and learn to use. Existing systems are also typically designed for internal use, making it difficult to share CAD files with partners and suppliers outside the firewall.
Another issue with current PDM/PLM systems revolves around the lack of Web-based tools to collaborate with non-CAD users. This is a serious failing of current offerings, considering the fact that 60% of engineers go through the somewhat arduous process of copying and pasting screenshots into a slide deck at least once a month to share product data with non-CAD users.
Bringing collaboration and file management to the cloud
The folks at GrabCAD realized that these pain points weren't being addressed by current solutions in a cost-effective way and have added CAD file management tools to their Workbench product. Workbench is a cloud-based collaborative product development platform that enables users to manage, share and view CAD models with no upfront—or ongoing—IT investment.
Approximately 15,000 users are already signed up and are using Workbench to collaborate and share CAD models with suppliers, customers and partners. Adding file management capabilities will enable these users to automatically sync their desktop files to cloud projects, track file dependencies, instantly see version differences using a Compare tool and resolve conflicts.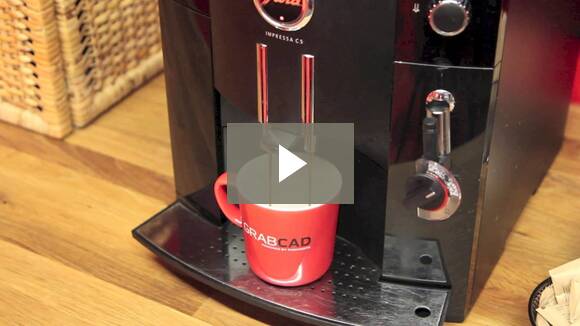 By being cloud-based, Workbench eliminates the cost, hassle and risks of managing a new software and requires no dedicated server, no configuration, no maintenance and no IT hardware or support. As a result, Workbench users can be up and running in minutes with nary a worry about hard disk failures or database backups.
The company will be releasing a Workbench plug-in for SolidWorks 3D mechanical CAD software  in a couple of weeks that will enable these users to access Workbench from within their CAD program. Give Workbench a try; it's available for free through January 2014. After that it will be offered for a monthly subscription price of $25. Check out more info here http://grabcad.com/workbench.
Barb Schmitz
bschmitz@wtwhmedia.com